Families, gather around and enjoy this service together. Watch the video and then use the discussion questions below to have a conversation about the lesson.
Parents, whether your kids are attending church, or worshiping at home online - this page is FOR YOU as well as for them! Watch with your kids and then use the discussion questions below to have an intention conversation on the week's lesson. If your kids attend Highpoint Church with Pastor Karl, it's a great review! If not, welcome! And we hope you'll have a great time learning about Jesus!
THIS SERIES EXPLORES THE GREATEST STORIES OF THE BIBLE AND THE "POWER UPS" GOD'S PEOPLE USED TO BE VICTORIOUS IN THE CHALLENGES THEY FACED!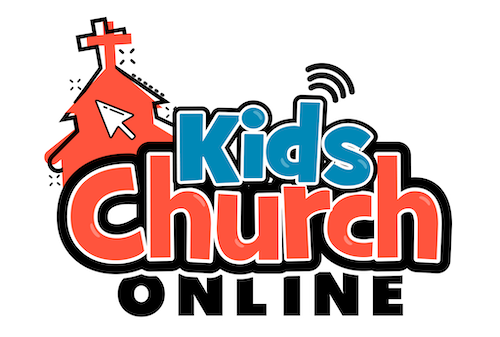 A classic Toybox Tale from 2003 performed live by Pastor Karl in Kid's Church. A big bully learns he isn't so big after all when the new girl in school chooses courage! When we have God on our side, the bullies in our life, aren't so big after all. David didn't compare the giant to himself, he compared the giant, Goliath, to his GOD! And that made Goliath a pip-squeak!
This weeks Power Up: LOVE

READ the Story of David and Goliath in 1 Samuel chapter 17. It is a familiar story. However, our aim today was to learn about the POWER UP that helped David find the courage to face the giant soldier. Many say the point of this story is to be brave. Of course David was brave - but what enabled him to be so brave? What gave him the courage to face such a scary enemy? It was his LOVE for God. This giant was insulting God, and David's love for God and firm belief that God loved him back, have him the Power Up he needed to face the giant unafraid. He knew that God had his back, because he wasn't fighting for himself, but to defend the Name of the God he loved. When we face a challenge, our LOVE for God can help us do what otherwise we might be afraid to even try!
REMOTE CONTROLLED BY GOD!
One of the most important buttons on your controller is the ATTACK button. You can't win if you don't ATTACK. But in life, we need to be sure
when we ATTACK, that we know what, why, and who we are attacking. In a game, you'll have enemies and, in some games, after you get through those, there will be a Boss Battle! In life, we have enemies too – and Satan is our Boss Battle. Never forget though, our Power Up comes from LOVE, not hate. When we attack in hate, we become no better than our enemy. Fighting in hate never leads to a good victory. But, when we fight out of passion to protect what we love, we'll have a victory that is honorable and righteous. We need more of those victories in our world today. If you find yourself attacking out of anger, bitterness, revenge, or to get even... stop, and walk away. That battle is not of God. But if you must attack, and it is out of love for God or family, then let your Power Up be love and may you be victorious and may God be glorified.
READ: Joshua 10:8, "...Do not be afraid of them; I have given them into your hand. Not one of them will be able to withstand you."